Image courtesy of AFP
Rugby over the last decade has largely been like a James Bond film. You know before the time who is going to win, don't you?  And just like every few years there is a new 007 flick, so too New Zealand's All Blacks seem to have a different rival every few seasons.  Well, kind of.
The kiwis have largely dominated the sport to the point of boredom since 2010 and except for a brief run of 17-unbeaten Tests by England, who did not face the New Zealanders on that run, it has been largely a case of as-you-were.  Until now that is.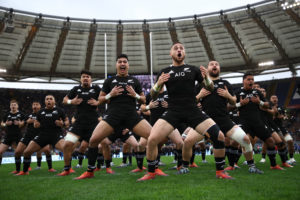 The once ostensibly invincible New Zealand have lost two Test matches this year.  When last did that happen?  Well last year actually.  That makes it two years running that the world champions have lost twice in the same year.  Now any other team would be thrilled with that kind of return but for the Rugby Championship holders it represents almost a crisis.  You would have to go back to 2011 to find a previous instance of losing more than once in the same year, and that year they went on to win the Webb Ellis Trophy so curb the enthusiasm for a moment.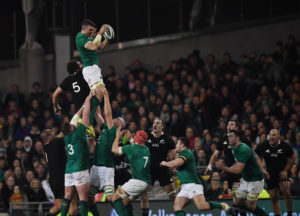 However you cannot help but feel that heading into the 2019 World Cup in Japan, the tournament appears to be more open than ever.  The All Blacks will still enter the first World Cup to take place in Asia as the favourites but who would now write off Ireland with a straight face?  The Irish are the Six Nations champions and have beaten the men from the land of the long white cloud twice in the last three seasons; first in Chicago and then in Dublin, proving they can mix it with the kiwis.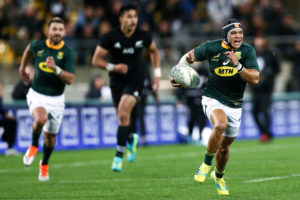 South Africa also beat their old enemy in 2018 to help resuscitate the sport's greatest rivalry.  It is only a rivalry if both teams win their fair share of matches and for too long the Springboks were not participating.  It was good to see them back this year although there is some serious work to be done if the Boks are to challenge in Japan.  They will take hope from the fact that they still have about 10 months before the tournament kicks off and don't forget, you don't have to be the best team to actually win the tournament.  Rassie Erasmus' men have a chance.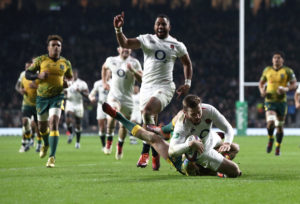 England are perhaps in the least expected position of all the contenders.  About a year ago they were coming off a 17-game hot streak under Eddie Jones and then disaster struck.  So much so that it felt as if they were on a 17-match losing streak.  No doubt they will regroup, regather and be there or thereabouts in Japan.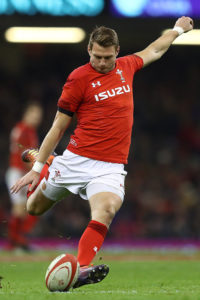 Wales are the dark horses.  They have been to the semi-finals twice and are usually seen as a tiny nation that punches above its weight.  There is a lot of romance when it comes to the Welsh but these Dragons are breathing some furious fire these days.  They are genuine World Cup contenders.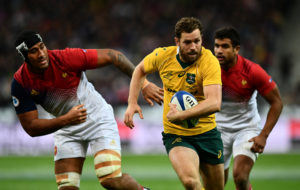 Australia are another that should never be written off.  They have their problems and like South Africa, are not what they used to be but you should never write the Wallabies off.  Of course the South Africans seem to be on a somewhat upward trajectory, whereas the Wallabies appear to be headed in the opposite direction.
Argentina and Scotland are not going to win the World Cup but are more than capable of causing a serious upset along the way to upset the apple cart.  The Scots are in Pool A alongside hosts Japan and Ireland.  What price the kilted kin put one of the Irish and disrupt that side of the draw?
Then there is France.  Les Bleus are nowhere near what they once were as so badly exposed in their defeat to Fiji in Paris in November.  The French, pooled with England and Argentina, are in serious danger of a group stage exit, but perhaps that is exactly what is needed to bring about an inquisition that will finally usher in policies that will reignite their national team.  As for the Fijians, if they can beat France they can take Australia.
This really could be the best Rugby World Cup ever.