The Court of Arbitration for Sport (CAS) is about to make a landmark decision that could have far-reaching implications not only for athletics, not only for sport, but for our society as a whole. The case in question relates to South African 800 metre runner Caster Semenya, and her biological makeup. Semenya has abnormally high testosterone levels for a female, and according to the International Association of Athletics Federations (IAAF), this means she has an unfair advantage. IAAF president Sebastian Coe wants her, and other female athletes like her competing in events from 400m – 1500m, to take medication to reduce their testosterone levels six months before competition, or compete against men.
Olympic pole vaulting champion Yelena Isinbayeva says Semenya has a colossal advantage: "Girls with lower testosterone level have minimal chances to win." Semenya is challenging the IAAF at the CAS and the verdict is due tomorrow (1 May).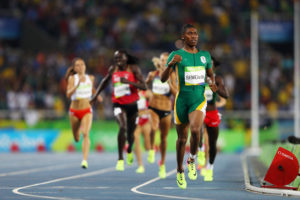 As a South African it is my natural inclination to take Semenya's side in all this. I have what I believe to be, solid reasoning for it too; not just blind patriotic bias.
Firstly Semenya is not a drugs cheat. She is competing as the woman that she was born as.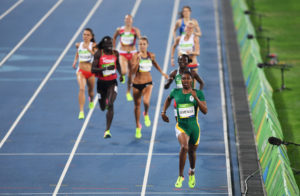 Secondly, high levels of testosterone are not uncommon in women. For example a woman with a deeper voice is a good example of one who has more testosterone in her body.
Coe insists the rule is needed to ensure a level playing field and therein lies my biggest gripe. Coe would never dream of "levelling the playing field" by making Usain Bolt carry weights in the 100m sprint to slow him down and give the rest of the field a better chance at winning. Professional sport is about elite athletic performance. All stakeholders, but especially the fans, deserve to see the very best competing. And Semenya is the best.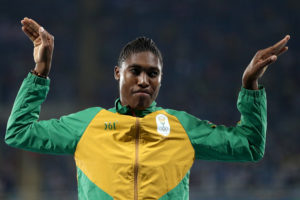 We live in a time of extreme social sensitivity when it comes to gender. There is a definite political movement to promote people claiming their gender as they see fit, in spite of how they were born. Simply put, you are whatever you say are, in spite of contrary scientific and biological evidence.
So, is Semenya a woman? Ask any doctor to define gender and they will tell you it is a question of two X chromosomes or an X and Y chromosome, or in layman's terms, it's what you are born with between your legs. This might come as a surprise to Lord Coe, but that means Semenya is a woman, and it would not be proper for her to compete in an event designated for men under the existing competition formats.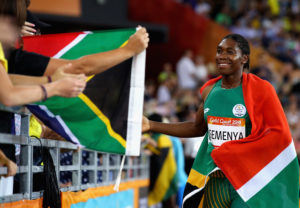 Again if we turn to science, the reality is that no two people have the same DNA. So if you really want to take things to extremes, arguing that you are whatever you say you are, you could estimate that there are in fact more than seven billion genders. What would the IAAF's answer to that be?
Furthermore, the University of Montreal's Cara Tannenbaum and her colleague at the University of Bath, Sheree Bekker correctly argue that: "if more science is needed to develop an objective measure of androgen sensitivity, then call for health research organisations to deliver on this mandate."  The IAAF is treading in extremely dangerous territory if they are to designate themselves as the authority on determining who is a woman, and who is a man.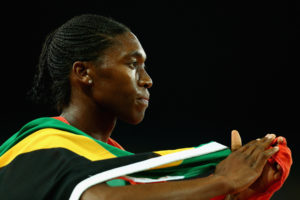 We are not here looking at transgender athletes. We are talking here about a woman, born as such, and potentially being barred from taking part because in essence, she is too good for the liking of certain people. It smacks of not keeping score or everyone receiving a trophy, or certificate, for taking part, and that is not what elite professional sport is about.
All images courtesy of Getty