Journalism is a difficult enough industry to break into.  Broadcasting is even more difficult.  In this post I am going to share with you how I went about it and offer some advice to anyone who might be considering broadcasting as a career.  That could be you.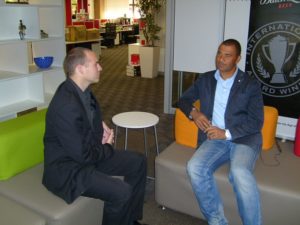 "It's not what you know.  It's who you know."
I am sure you have heard that one before.  In my case I did not know anyone.  No one in my family had ever worked in broadcasting before and it was my dream to a radio presenter.  One day I was looking at courses at the Cape Peninsula University of Technology and noticed a short course called "Introduction to Radio Broadcasting".  I rushed home and convinced my parents to pay for it.  I was 20 at the time.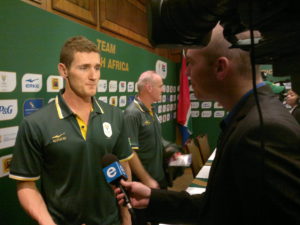 During this course I gained invaluable information about the industry.  It would all culminate in me passing with a distinction and achieving the highest score in my class for our practical assignment, which was recording and producing a radio demo.  A demo is a demonstration of your skills.  In television, this is also commonly referred to as a show reel.
My strategy after completing the course was to record a new demo and then distribute it to all the community radio stations in my province, except the one that was 500 km away.  Community radio stations are mostly for volunteers only so moving so far away from home without having a job to support myself was unwise.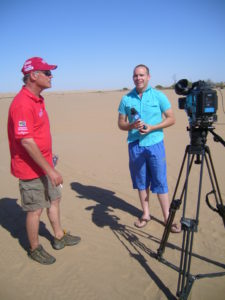 Two stations invited me to bring my demo to them.  Radio KC in Paarl (about 60km north of Cape Town) offered me the opportunity I had been dreaming of and on Saturday 20 March 2004 I was on air for the first time ever.  I was so nervous and my first 10 minutes on air were a disaster.  However, after about 30 minutes I settled down and began to have some fun.  By August I was hosting the afternoon drive show and by June of the following year I left to join P4 (now called Heart FM 104.9).
After three years in commercial radio I moved into television as a sports reporter at e News and currently I work as a sports presenter at one of the biggest television news channels in the world, Al Jazeera.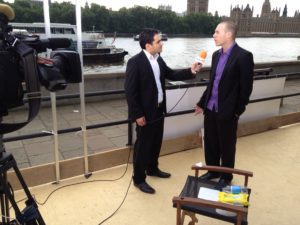 You do not have to follow my exact path of course, but I would strongly recommend putting together a good demo or show reel and distributing it.  You might say you do not know who or where to send it to.  I would answer you by saying, find out.  You are a journalist after all.  Build up a network for yourself.  Use LinkedIn and Twitter and soon you will have contacts.  Not everyone will help you but by way of example, you can follow me on Twitter or add me on LinkedIn and then you have a contact at Al Jazeera.  See how easy it can be?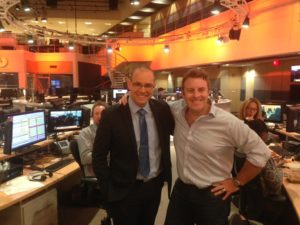 All of this is very useful information, but I cannot stress enough how crucial natural talent, ability, skills and hard work are.  Those elements trump knowing who to call or email every day of the week.  My advice is simply to help people who are good, or at least potentially very good, and give them a little push in the right direction.