As someone who started his career in community radio, community media is naturally dear to my heart.  Radio KC in Paarl might not be a famous radio station in the bigger scheme of things, but it was there where I honed my skills as a radio presenter before moving on to commercial radio and then television.  If ever there was an example of how community media can and should be used as a platform for aspiring presenters then I would be just that.
Too busy to read? You can listen to the audio version of this blog post here:
Of course community media also plays other crucial roles.  These newspapers, websites, radio and television stations are the link to the towns and cities they represent.  There's a new school opening down the road, there's been a break-in at Mrs Smith's house or a new set of traffic lights are going up at the corner of Church and Main – yes, these are the bits of news you will not find in the national press.  Further to that it is exactly where aspiring journalists can hone and craft their skills and begin to make valuable contacts.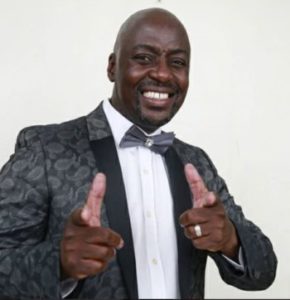 Community television stations like Soweto TV give aspiring presenters and journalists a chance to hone their skills.
Photo credit: Soweto TV Facebook page
How tragic it is then that community media in South Africa is still owned by the big boys.  The same people who own the major daily and weekly newspapers also own the Randburg Sun for example.  The same corporates running two of the country's three largest media conglomerates also own all the community television channels.
There really is no point to having Soweto TV, or Cape TV, if they are going to broadcast American televangelists for 12 hours a day.  Personally I think that kind of content would be best suited to a Sunday, and in a country where the majority of people identify as Christian, it would also be good.  But in the week there should be local news bulletins, talk shows, magazine programmes, education programmes – all locally-produced of course.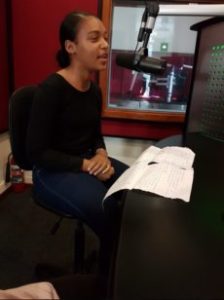 Community radio stations like Radio KC give young, up and coming hopefuls a chance to hone their skills.
Photo credit: Radio KC Facebook page
Our community media platforms – especially the television channels – are letting their communities down in a bad way.  My hope is that when South Africa finally does switch over to Digital Terrestrial Television (DTT), the industry will open up in a big way and provide the platform for the truly local journalist, presenter, producer and filmmaker to showcase their skills.
Don't hold your breath though.  South Africa was meant to have DTT in place ahead of the 2010 FIFA World Cup.  The country has routinely missed the other self-set deadlines since then, including the 2015 international deadline.  It is now 2018, the country has yet another new Minister of Communications, and we are still waiting for the day that the criminals who broke into Mrs Khumalo's house, and stole her high school netball trophy, are named and shamed on her community's local television channel.
What do you think about all this? Leave a comment below. I'd love to hear your thoughts.